Do Some Stargazing at the Udvar-Hazy Center on December 4th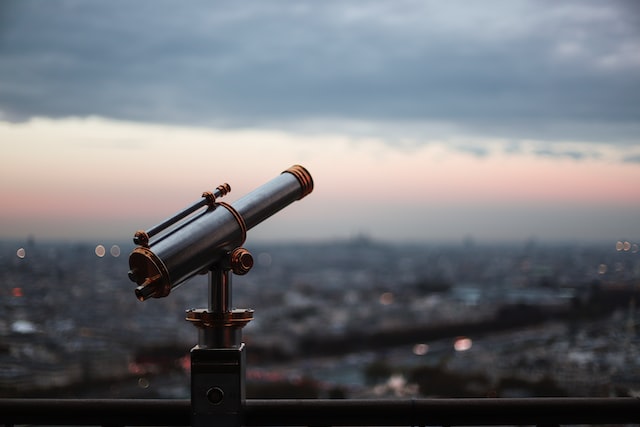 The National Air and Space Museum exists to explore and pay homage to anything that's not earthbound, and that includes the stars, planets, and everything else that makes up our solar system. So the museum's Steven Udvar-Hazy Center is really the perfect host for regular stargazing. The next session is slated for Saturday, December 4th just after dusk at 5 p.m.
The Northern Virginia Astronomy Club hosts the monthly event, inviting the public to come to the rooftop of the Udvar-Hazy Center where its telescopes will be available for stargazing. If you're wondering how to find a certain constellation or planet, members of the astronomy club will be able to guide you. And you might learn a new thing or two in the process. Make sure you bundle up for the crisp winter weather and bring a flashlight, ideally one wrapped in red cellophane (so as not to disrupt other stargazers as you approach). Parking is free on the south end of the museum's lot, where you can just follow the volunteers' red flashlights as they guide you toward the stargazing spot.