Build Your Own Sushi Pizza at Roll Bar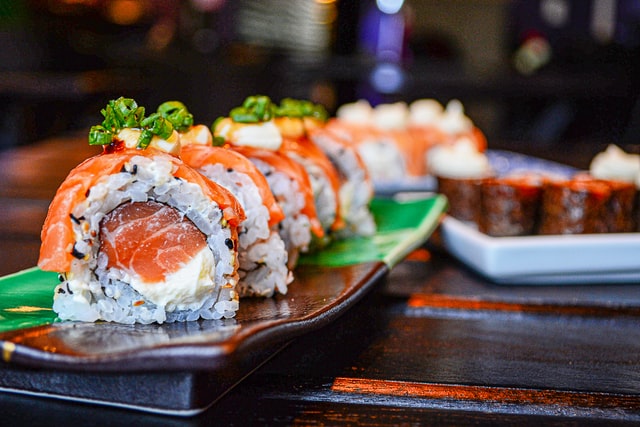 You're probably used to being able to pick your own ingredients for a pizza or a burrito—but how about a sushi pizza or a sushirrito? Expect the unexpected at the newly opened Roll Bar. Its menu promises the opportunity to design your own sushi pizza, sushi burrito, or poke bowl from the ground up.
Once you've decided what type of dish you want, move on to step two, which is selecting a protein. Roll Bar offers sushi-grade tuna, salmon, and shrimp, as well as tofu for a vegetarian option. Then pick a base (if applicable to your dish) of either mixed greens or white rice. Then comes perhaps the most important decision of all: the toppings. From pickled ginger and seaweed salad to spicy crab and roe, the roster of options is varied and lengthy. As the final flourishes, choose a sauce like the sweet chili or the sriracha aioli and add crunchy onion or garlic on top. If you'd rather let the chefs make all of the decisions for you, pick a pre-designed waffle cone stuffed with salmon or tuna sushi or a bulgogi egg roll featuring kimchi and marinated beef steak.