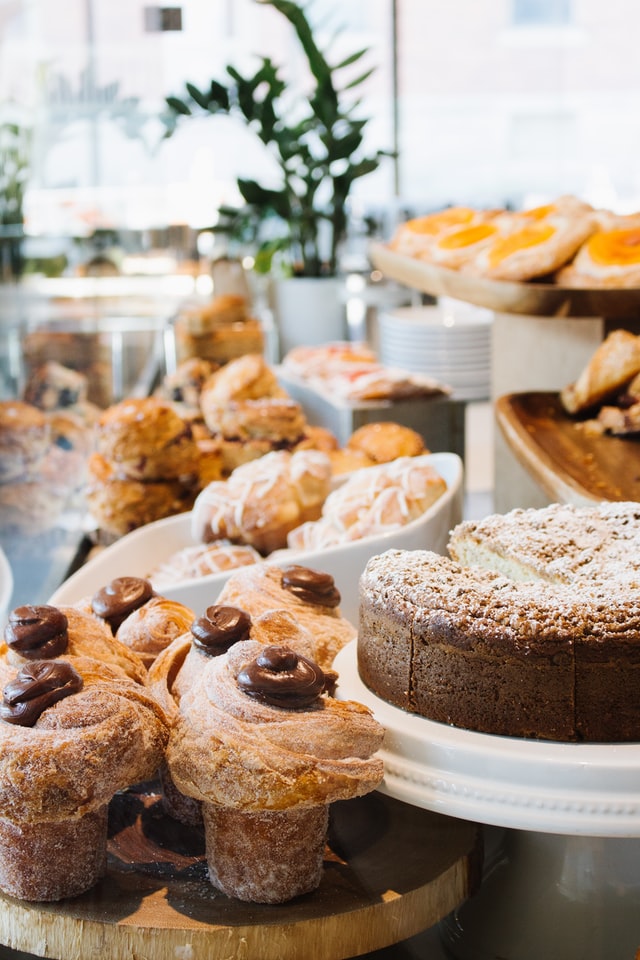 Looking for a patisserie, cake shop, or bakery to enjoy sweets with family and friends in Fairfax, Virginia? Then look no further than Poffy. P
Poffy's owners Kevin and Lilly have a combined 50 years in the retail and foodservice industries and a mutual love for cooking and baking. And their children have severe food allergies, so all of their treats are made with simple ingredients free of seven of the nine major allergens, including dairy, eggs, peanuts, tree nuts, seeds, shellfish, and fish.
Check out Poffy's incredible Poffy treats. You can order by choosing a size, flavor, filling, or topping. The flavors include lemon, chocolate, red velvet, cinnamon sugar, matcha, Oreo cookie, banana, and marble, while the fillings include chocolate chips, palm sugar, apple cinnamon, and Biscoff. The toppings include strawberry coulis, raspberry coulis, blueberry coulis, honey, maple syrup, and chocolate sauce.
offy is open Mondays through Saturdays from 10 a.m. to 9 p.m. and Sundays from 10 a.m. to 8 p.m. The bakery accepts credit cards and provides takeout, garage parking, street parking, bike parking, free WiFi, and wheelchair accessibility.